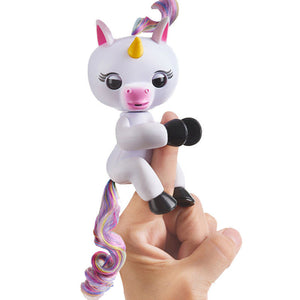 (Editor's Note: While this toy works great, it is not the Wowwee Fingerlings brand. Fingerlings are hard to get a hold of this time of year so if you are looking for a similar replacement w/ quick shipping this is a great affordable substitute!)
FEATURES:
It love to grab onto things. . . Especially your fingers!
It respond to sound, motion, and touch with blinking eyes, head turns, and silly babble.
Blow kisses and it will kiss you back!
Pet them to sleep or make a loud noise and watch them get excited!
Join the Discussion
---
Share this Product