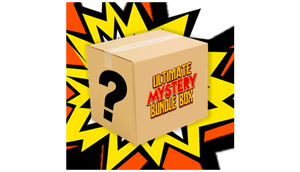 THIS IS OUR BIGGEST MYSTERY BUNDLES TO DATE!
FINAL CHANCE TO GET YOURS!


One of our Florida warehouses is cleaning house and needs to liquidate the inventory. So, we'll throw a bunch of random items in a box and send it out to you!


You are guaranteed to receive at least 12-15 items per Mystery Bundle.


Surprises are epic, but if you're really unhappy with your order just contact us and we'll try 'n work things out (we always do)...
We estimate that if each individual item included was purchased online you'd likely spend over $100 on this bundle...
Surprise yourself....You won't regret it.
(Editor's Note: Expect $1-$2 items and you'll be thrilled with what you actually receive. If you think your getting an iPad... this mystery bundle may not be for you 😂)
Join the Discussion
---
Share this Product